Our cleaning solutions offer better alternatives to power washing.
When your home's surfaces get dirty and grimy, you may think the best thing to do is start power washing those surfaces to remove the buildup. But this can land you in a never-ending power washing cycle. Power washing, while it can remove surface layer buildup, can't entirely get to the source of the contamination, meaning that you'll continually power wash without ever really getting your surfaces clean.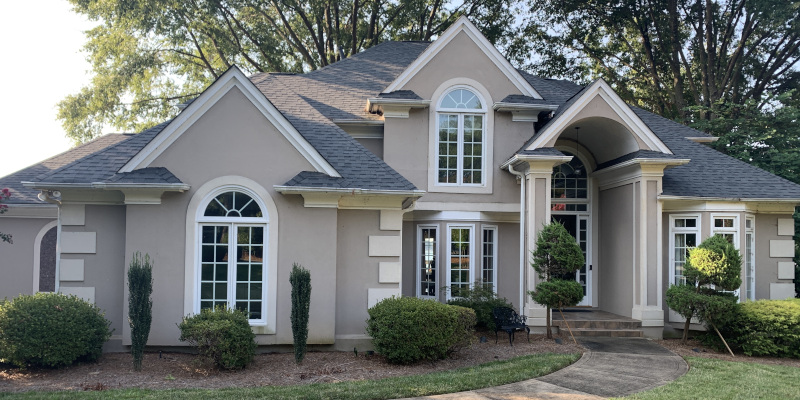 Instead of power washing your home's exterior surfaces next time they could use a refresh, we recommend choosing professional soft washing services. At Baker SoftWash, we're a soft washing company here in the Mooresville, North Carolina area that specializes in cleaning all types of surfaces without posing the same risks as power washing. We can clean virtually everything, from your roof to your foundation, making your surfaces perfectly clean and making them look like new again.
One of the best parts about soft washing is that, because it clears away dirt, grime, mold, algae, and other contaminants at their source, the results last longer than you would assume. In fact, soft washing gets results that last anywhere from four to six times longer than normal power washing. Plus, soft washing uses less water than power washing, and the gentle process won't cause any lasting damage to your surfaces.
If you're ready to try an alternative to power washing that can make your home's surfaces look like new again, soft washing is the way to go. For more information about why soft washing is the right choice for your home, contact us today!
---
At Baker SoftWash, we offer a superior alternative to power washing services for customers in Mooresville, Cornelius, Davidson, Huntersville, Charlotte, Troutman, Statesville, Denver, Kannapolis, China Grove, Landis, Concord, and Iredell County, North Carolina.