Try something besides pressure washing to get your home clean.
You want your home to be the best looking one on the block. The problem is that no matter how many times you power wash your roof, siding, sidewalk, and driveway, you're not going to eliminate the environmental causes that have led to the buildup of algae, dirt and grime on your home's exteriors completely. And, the more you rely on pressure washing, the more likely it is that you'll end up with damage to your home's exterior.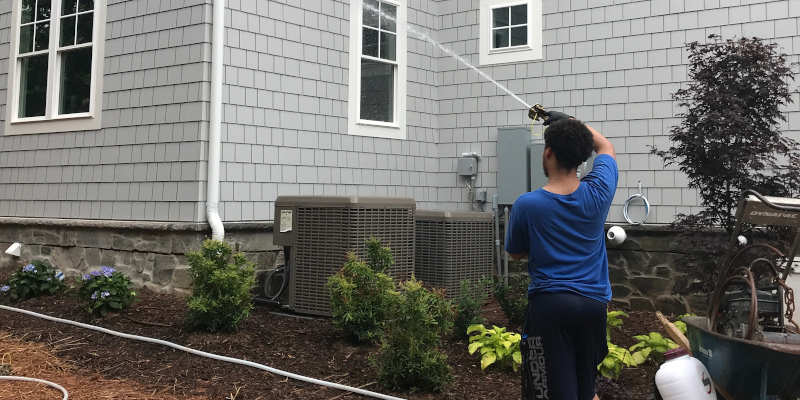 The solution? Soft washing! A new, innovative approach to pressure washing, soft washing is a growing favorite among homeowners here in the Mooresville, North Carolina area. Unlike pressure washing, which relies on straight force to eliminate buildup, soft washing uses specialized solutions that eliminate mold, algae, dirt, nests, and other debris at their source. The result is a home that's unbelievably clean and beautiful.
The best part about soft washing is that the results last! Unlike pressure washing, where you have to repeat the process often (risking damage each time!), soft washing removes the source of the grime and discoloration. This means that the results will not only last longer, but you're protecting your investment at the same time.
Make soft washing part of your home maintenance routine for a stunning home with incredible curb appeal! We want to tell you all about how soft washing is the new alternative to traditional pressure washing. Get in touch with us today to learn more and to schedule your consult.
---
At Baker SoftWash, we offer pressure washing services for customers in Mooresville, Cornelius, Davidson, Huntersville, Charlotte, Troutman, Statesville, Denver, Kannapolis, China Grove, Landis, and Concord, North Carolina.
Similar Services We Offer: