If you want to make your home look as festive as possible with a minimum of effort, we encourage you to enlist our team to provide Christmas light installation services.
As the holiday season approaches, more and more homeowners are starting to make plans for their annual decorations, and for many, these plans include Christmas lights. If you want to make your home look festive for the season but don't want to deal with putting up your lights yourself, you can turn to our team at Baker SoftWash. We offer expert Christmas light installation services that will get your home ready for the season without you having to climb any ladders.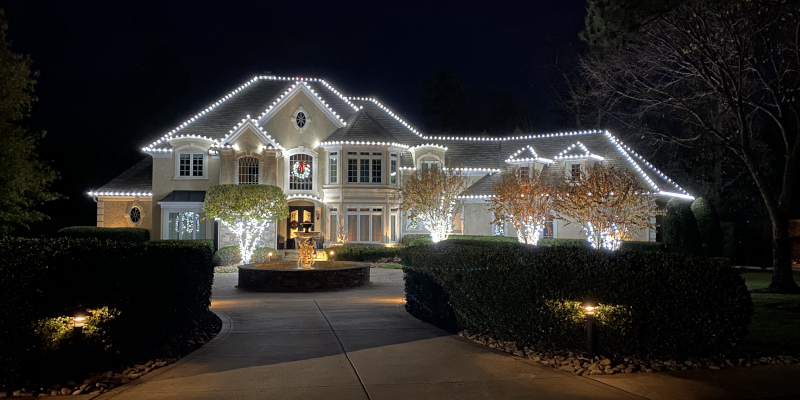 Because our services involve washing roofs, our team has extensive experience working high off the ground and using ladders safely. This makes us excellent at putting up Christmas lights, as doing so involves all the same skills that we already have in abundance. When you turn to us for Christmas light installation services, we will custom fit your lights to your structure and landscape in order to create the best results. In addition, we are also happy to further embellish your home with more festive decorations such as wreaths, ornaments, and more. We can also include additional lighting features in your décor to create an even more Christmassy atmosphere. You won't even have to worry about taking these decorations down come January, as our team will arrange a time to come take care of that for you as well.
Our team is proud to serve the Mooresville, North Carolina community, and we want to help you decorate your home for the holiday season. If you are interested in our Christmas light installation services, we encourage you to give us a call.
---
At Baker SoftWash, we offer Christmas light installation services for customers in Mooresville, Cornelius, Davidson, Huntersville, Charlotte, Troutman, Statesville, Denver, Kannapolis, China Grove, Landis, and Concord, North Carolina.