Take better care of your solar panels with soft washing.
Your solar panels collect the energy of the sun and convert it into electricity to sustainably use at your home. At Baker SoftWash, we want to make sure you get everything you want from your solar panel system, which is why we offer an alternative to powerwashing with our solar panel cleaning services in Mooresville, North Carolina.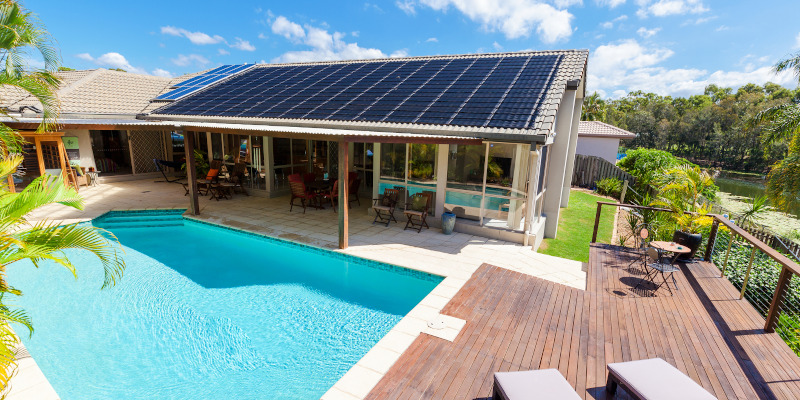 Dirty solar panels will make less electricity for your home. Like your roof, your solar panels are subject to harsh elements throughout the year, and mold, dirt, pollen, and algae can affect how much sunlight your panels collect. To ensure they can absorb as much sunlight as possible, investing in solar panel cleaning services regularly is a necessity.
Your solar panels were an investment, so you want to make sure any cleaning process carefully cleanses their surfaces without damaging the interior components. Our solar panel cleaning services are safe and effective for any solar panel configuration and involve more than just rinsing away dust from the surface of your panels.
We use state-of-the-art soft washing equipment and biodegradable detergents along with our pure water system to get exceptional results for your solar panels. Completely safe for your system and incredibly effective, our processes remove mold growth, algae, grime, and other debris that may be inhibiting your solar panels from working at an optimal level.
Our fully insured, highly trained technicians perform our solar panel cleaning services, making sure to get excellent results on every job. Contact us at Baker SoftWash today to find out more about how regular cleaning can improve your solar panels' performance.
---
At Baker SoftWash, we offer solar panel cleaning services for customers in Mooresville, Cornelius, Davidson, Huntersville, Charlotte, Troutman, Statesville, Denver, Kannapolis, China Grove, Landis, Concord, and Iredell County, North Carolina.