Extend your property's lifespan with commercial sanitization and cleaning.
When you have a commercial property, one of the best things you can do is protect your investment. We here at Baker SoftWash understand that you are likely working on your business, making necessary improvements and are focused on making your business a success, not thinking about cleaning. With commercial sanitization and cleaning of your Mooresville, North Carolina property, you will find that we can help you protect the investment that you've made in your property with our gentle soft wash system.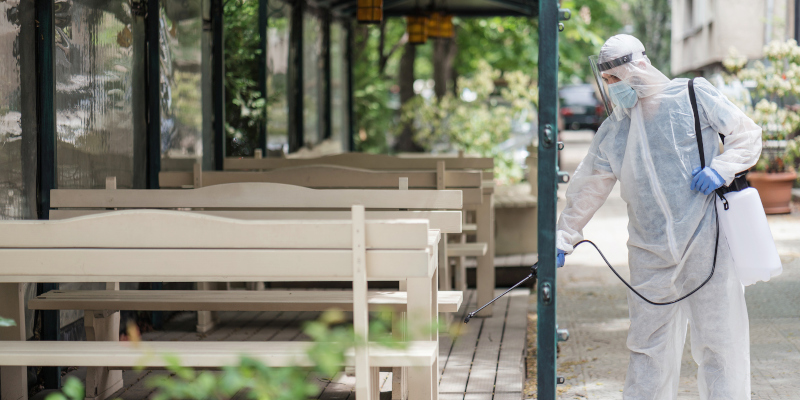 Rather than traditional pressure cleaning for your property, we have carefully combed through the options available to our business and landed on soft washing, which is better for the environment, our customers, and your property! Our commercial sanitization and cleaning uses water-based and biodegradable cleaning formulas that are great for extending the life of your commercial property. Our soft wash works to safely break down grime, dirt and other bugs' nests and webs while also killing the very mold and mildew spores that break down your property slowly over time. When we are done with a commercial sanitization and cleaning process, you will have a clean and vibrant surface that will have none of the destruction or damage that can be caused by pressure washing. Furthermore, our treatments last 4-6 times longer than and use 1/3 the water of pressure washing systems!
Our commercial sanitization and cleaning options offer you peace of mind for you and your customers at your place of business or commercial property. Especially in today's world, sanitization done by professionals is your best bet for your Mooresville property. To learn more about our services, please give us a call today!
---
At Baker SoftWash, we offer commercial sanitization and cleaning services for customers in Mooresville, Cornelius, Davidson, Huntersville, Charlotte, Troutman, Statesville, Denver, Kannapolis, China Grove, Landis, and Concord, North Carolina.