You'll see the world clearly after our window cleaning services.
If your windows are starting to look spotted, grimy or just dirty, it might not be your glasses that need cleaning, but the windows themselves! Here at Baker SoftWash, we want to make sure your daily view out your favorite windows isn't ruined by grime or spots with our wonderful window cleaning services here in the Mooresville, North Carolina area.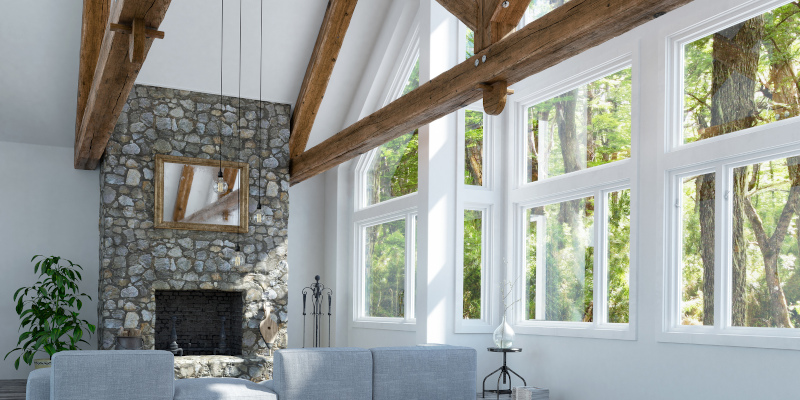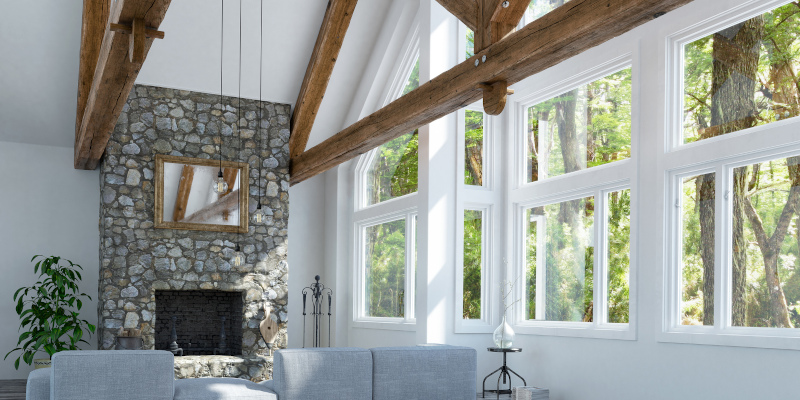 When you contact us here at Baker SoftWash for window cleaning services, you will find that you are working with professionals who can work efficiently without sacrificing quality. Our team members are driven, have been professionally background checked and are always willing to go the extra mile to keep our customers happy with our services.
We researched the best equipment to provide exceptionally clean windows and sills. By using professional waterfed pole cleaning technology, we're able to give your windows a deep clean while protecting the glass and surrounding encasements. We don't use any harsh chemical cleaners, so it won't impact any landscaping below the windows we clean. Not only will we remove any gunk and dirt, but any insect webs, spots or nests will also be dealt with during our deep but gentle cleaning process.
If you have been dreading getting out the ladder to manually clean all your windows or have been considering going the pressure washer route, reconsider. Pressure washing windows can leave streaks, spots, and even dislodge encasements, and we all know that ladder falls are a concern! Instead, go with the safer and more effective route of window cleaning services from our team here at Baker SoftWash. Especially if you have second or higher stories on your property, you can benefit from our skills and safety measures in getting your windows a deep clean. If you have questions about our window cleaning services, please contact us at Baker SoftWash today!
Common Questions About Our Window Cleaning Services
Your windows let in light and give you a view of the outside world throughout the day. If your windows have become grimy, dirty, and dusty, find out why you should choose us at Baker SoftWash to wash your windows by checking out our FAQs below.
Will your processes damage my windows?
Our window cleaning services are gentle on your windows, unlike power washing. Even though our services are gentle, they still effectively clear away sap, bird droppings, dust, and other buildup on your window glass.
How often should I clean my windows?
This depends on your personal preferences. But our window cleaning processes keep your windows cleaner for longer than traditional power washing.
What sets your services apart?
All of our employees are friendly, professional, and committed to getting great results for your home. We also get unbelievable results when we clean windows – you won't believe how well your windows will sparkle and shine after we're done.
What is soft washing?
Soft washing is a process that uses a proprietary solution to clear away grime and buildup from surfaces. It is gentle, effective, and designed to get results for your windows and any other exterior surface of your home.
Can you give me a free estimate?
Yes! If you're interested in having us clean your windows, we would be happy to give you a free estimate. We can also include what it will cost to clean your siding, gutters, roof, sidewalks, and any other surface of your home's exterior.
---
At Baker SoftWash, we offer window cleaning services for customers in Mooresville, Cornelius, Davidson, Huntersville, Charlotte, Troutman, Statesville, Denver, Kannapolis, China Grove, Landis, Concord, and Iredell County, North Carolina.