We are the Lake Norman area's premier exterior cleaning company.
At Baker SoftWash, we are unlike traditional power washing companies. Why? We use state-of-the-art cleaning systems and solutions. Compared with conventional power washing, soft washing provides incredible results because it eliminates dirt, debris, fungus, mold, and other contaminants accumulating on your property's exterior instead of just rinsing off the surface.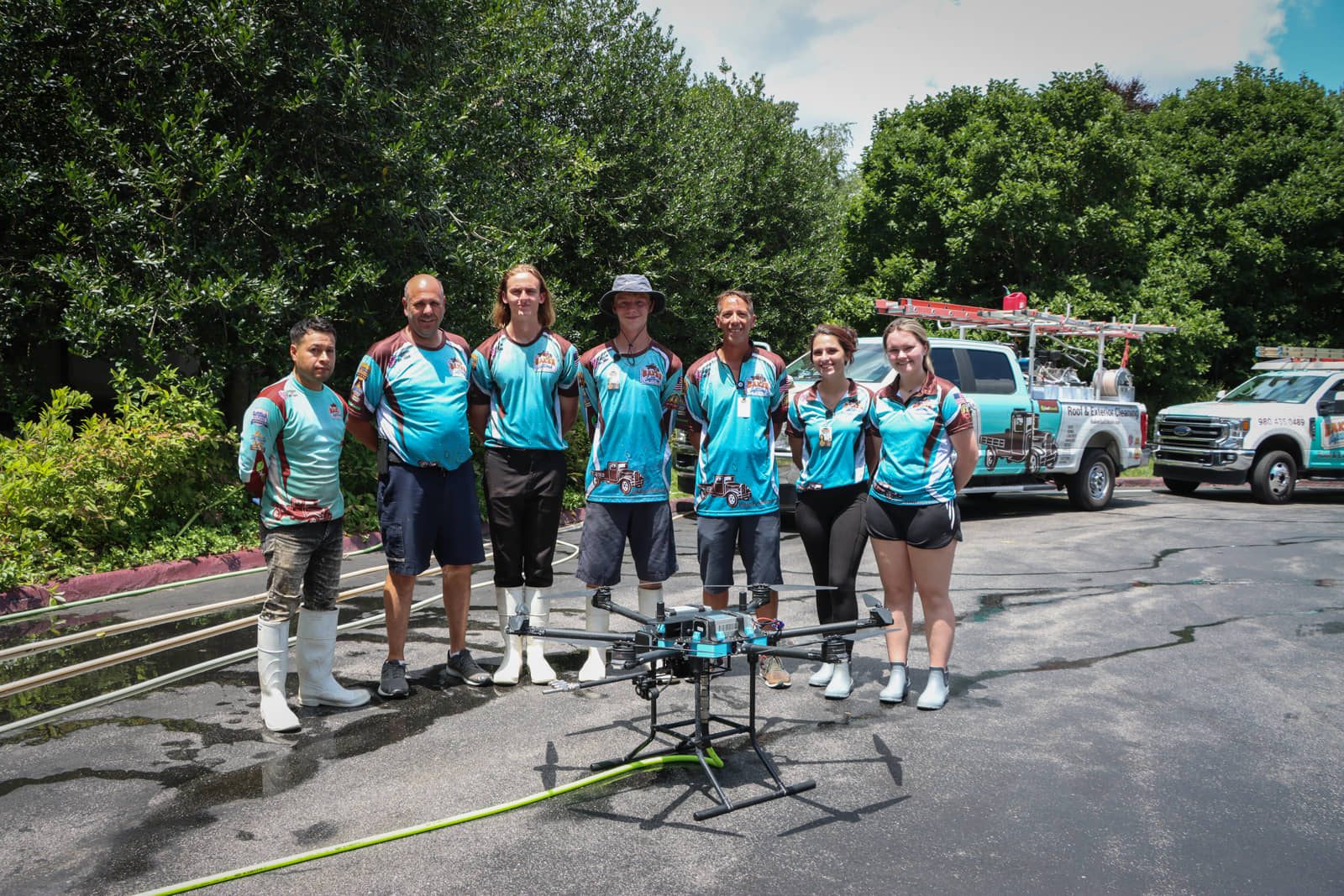 From day one, we decided we were going to be different from the other pressure washing companies here in Mooresville, North Carolina and the Lake Norman area. Our business model is driven by customer satisfaction, our house washing solutions and equipment get better, longer-lasting results without damage, and all of our technicians are fully trained and insured. Today, our local, family-owned business effectively cleans roofs, concrete, full houses, windows, solar panels, fences, awnings, gutters, stone, pavers, driveways, decks, and more with the amazing power of soft washing.
Repeated pressure washing will cause incremental damage to your home and only provide a temporary fix for mold, algae, and dirt responsible for staining and contaminating your exterior surfaces. Our superior processes remove the dirt and contaminants while simultaneously eliminating the microbes that cause unsightly issues. The result? A beautiful, grime-free home that looks amazing for four to six times longer than one treated with standard power washing.
Your home deserves better – opt for soft washing to clean and revitalize your property's exterior surfaces over power washing for better, longer-lasting results. Contact us at Baker SoftWash now to schedule your estimate and find out more about how soft washing can beautify your property!