With our help, you can take all these tasks off your list this holiday season:
Creating a cohesive design that best suits your home or business with our FREE Design Consultation
Climbing up and down (and up and down) ladders to install the lights
Testing and troubleshooting when lights don't look quite right or aren't functioning
Removing the lights at the end of the season, so you're not "that house" on the block
Storing your lights in our climate-controlled facility so you can claim your 10% discount for next year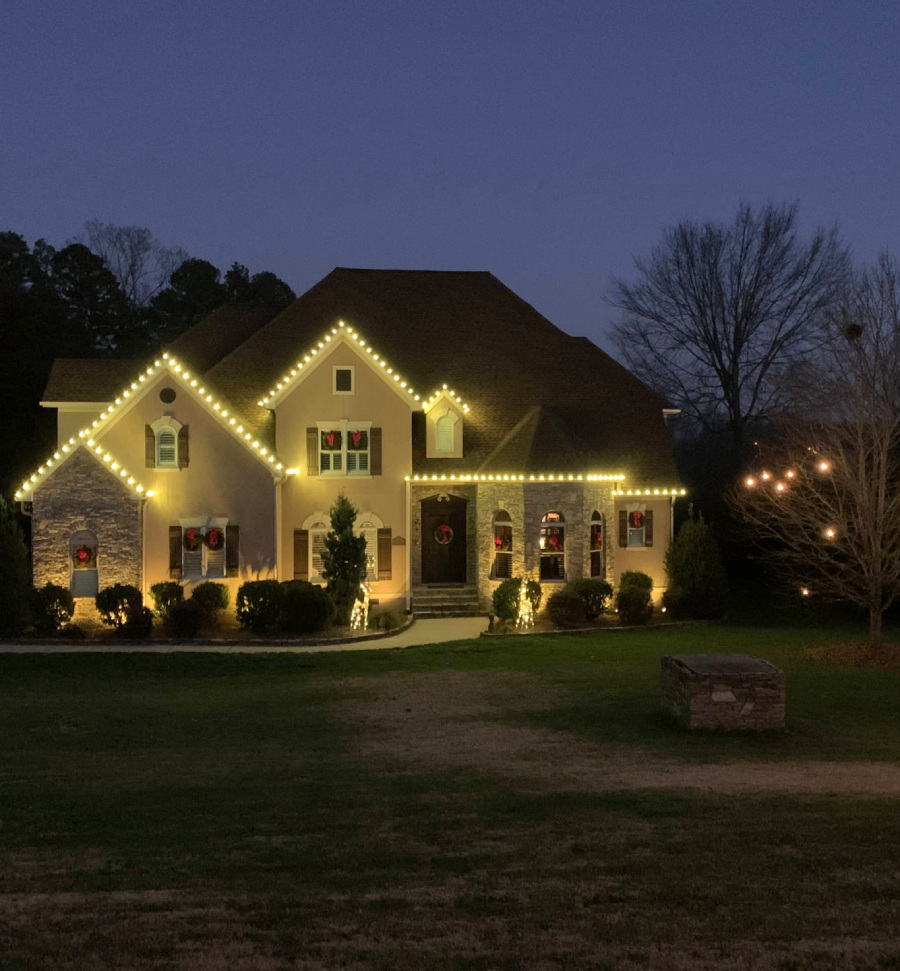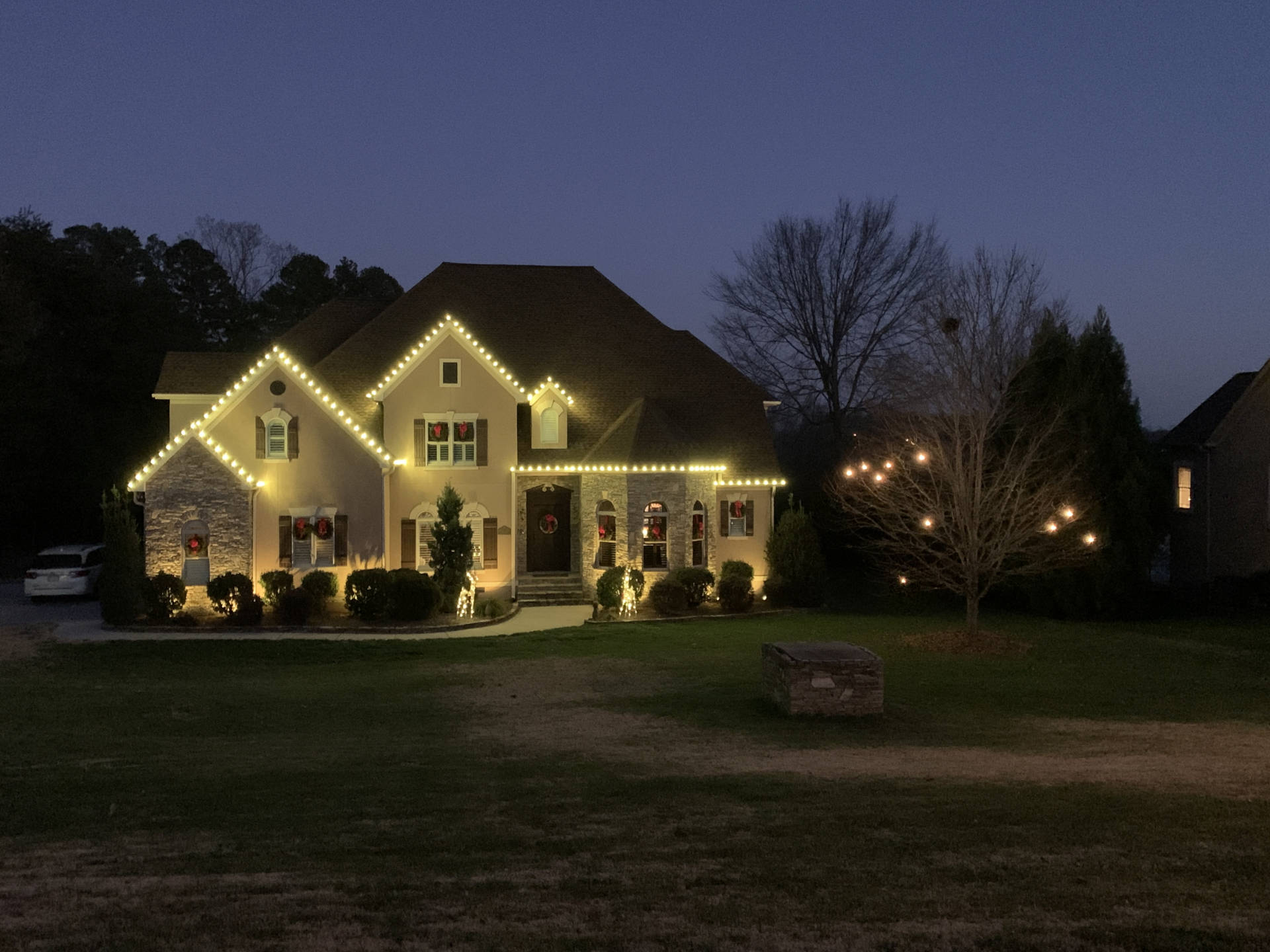 You dream it, we design it! From simple & light to "Clark W. Griswold"
Book Your Christmas Light Installation
We have limited availability on how many installations we can do ahead of the holidays, so the earlier you book, the lower our prices. Get in touch today, and we'll contact you for your free estimate appointment. This is truly a full service, as we will come and remove your holiday lights in the New Year, and store everything for next year.
Kind Words From One of Our Customers:
"We used Baker Softwash for Christmas light installation. They were very professional, friendly, and their work is high quality. We will definitely be using them annually and would highly recommend!" Carrie L.