Get your exterior house washing done with results that last!
If your home is looking a little dirty, grimy or worse for the wear, then we here at Baker SoftWash want to help restore it back to its original glory with gentle, effective methods that won't hurt the environment. While there might be many businesses out there that are willing to complete your exterior house washing with a power wash, we here at Baker SoftWash would like to help you understand the advantages of our soft wash methods.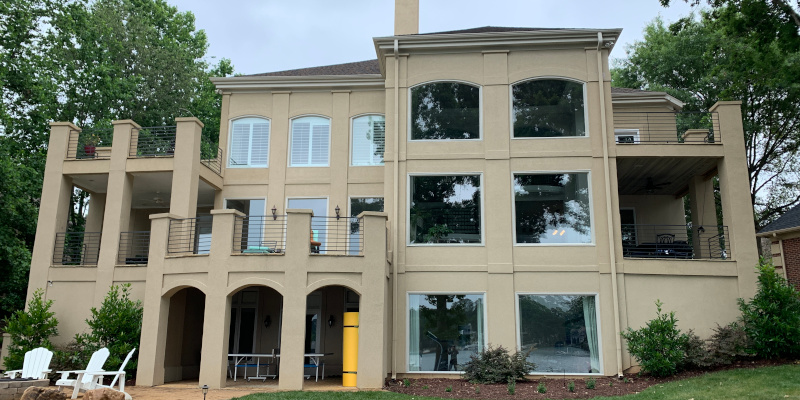 Because our soft wash siding cleaning services don't blast the dirt and grime off like power washing, your siding is protected from damages that occur during power washing. Our sustainable services start by using less than 1/3 of the water and pack a powerful punch with biodegradable, water-based cleaners that work their way through algae and mold growth, dirt and grime that are clinging to your siding. By the time we are through, your colors will be more vibrant, your landscaping will be safe and you will love the finished results. Additionally, our results last 4-6 times longer than power washing
If you are in the Mooresville, North Carolina area and are looking for an expert to take care of your exterior house washing, then we here at Baker SoftWash would like to talk to you! For more information, please give us a call today.
---
Exterior House Washing in Huntersville, NC
Similar Services We Offer: