Make your house sparkle and shine with our cleaning services.
Is your home looking a little grimy? Do you feel like your home's exterior looks older than it actually is? If you wish there was a solution to clean your house other than power washing, we want you to know that there is! At Baker SoftWash, we use soft washing to give your house a clean you never thought possible.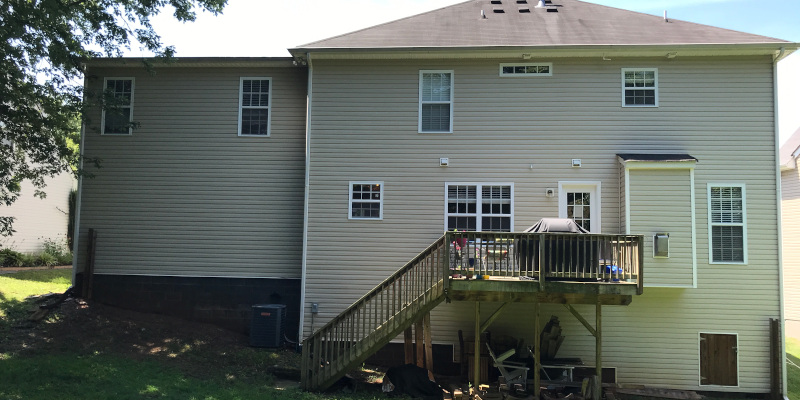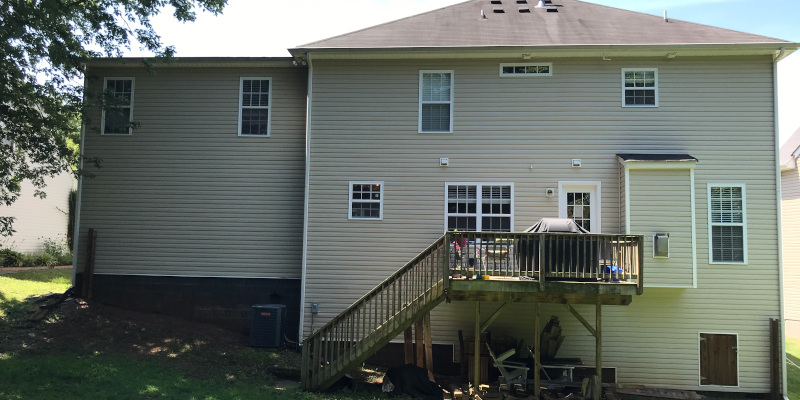 Why do our house washing services stand apart from your traditional power washing processes? For starters, these systems and solutions don't just graze the surface of the grime coating your home. Instead, our systems cut back the dirt, grime, and algae entirely, eliminating the compounds responsible for the staining on your house's exterior.
Since our house washing services get rid of dirt and grime at its source, you won't have to power wash every few months to get similar results. In fact, you may be surprised at how long your Huntersville, North Carolina house looks after we're done cleaning it.
We thoroughly train all our technicians on proper cleaning technique before letting them go out and clean houses. This level of training, as well as our unparalleled customer service, means great results for your house and its exterior every time.
Instead of calling your local power washing company to come and clean your house, have us come and beautify your property's exterior. Get in touch with us today to find out more about our house washing services.
FAQS About Our House Washing Services
At Baker SoftWash, we get amazing house washing results. If you're interested in having us clean your home's exterior, or you want to know what to expect when we come clean your home, read through these FAQs we've answered down below.
Is soft washing the same as power washing?
Soft washing and power washing are not the same. Soft washing uses specific soaps and solutions that blast through built-up dirt and debris. Even though soft washing is more effective than power washing, it's gentler on your home's surfaces and uses less water.
What surfaces can you clean?
We can clean nearly all of your home's exterior surfaces. We can clean your home's roof, sidewalks, siding, driveway, gutters, windows, and more.
Why should I choose you for house washing?
We're reliable, honest, and we care about providing great customer service. Plus, we're committed to making your home's surfaces look cleaner than they ever have before.
How long do your results last?
Our house washing results last quite a while. This is because our approach to house cleaning gets rid of birds' nests, algae, sap, bird droppings, and other substances that cause staining completely and thoroughly.
What should I do to get a quote?
Start by giving us a call or filling out the form on our website. We offer complete home cleaning packages, or you can have us clean a specific part of your home as a one-off service.
---
At Baker SoftWash, we offer house washing services for customers in Mooresville, Cornelius, Davidson, Huntersville, Charlotte, Troutman, Statesville, Denver, Kannapolis, China Grove, Landis, and Concord, North Carolina. 
Similar Services We Offer: