Give your house a much-needed cleaning.
You spend a lot of time cleaning the inside of your house. Your bathrooms, kitchen, flooring, bedrooms, and other spaces all need regular cleaning. But so does the outside of your house. Dirt, moss, algae, and other contaminants can build up on your siding, roof, gutters, and other surfaces, detracting from your curb appeal and making your house look older than it actually is.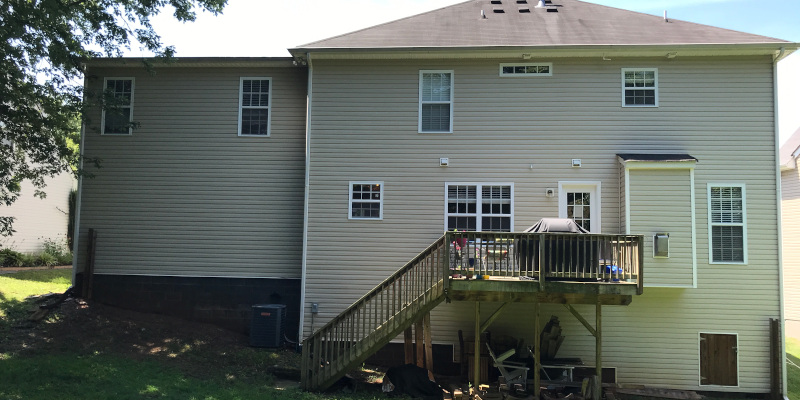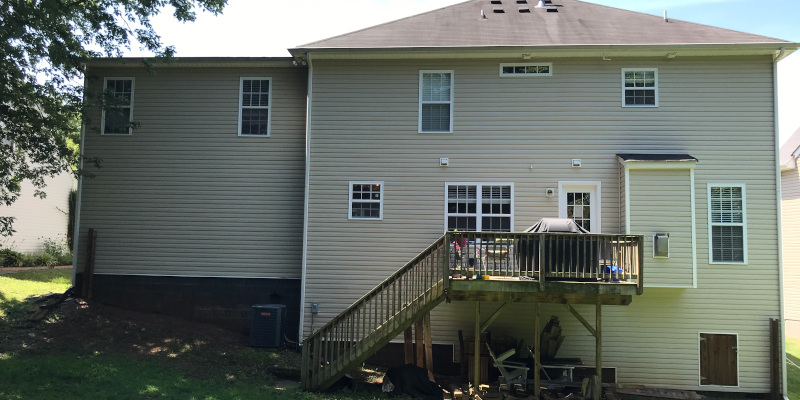 Give your house a refresh with the house washing services we provide at Baker SoftWash. We're known throughout Davidson, North Carolina for the effectiveness of our house washing solutions and the results we get. Here's why our house washing solutions stand apart from regular power washing:
When we clean your home, our proprietary cleaning system won't damage your home's roofing, siding, and other surfaces.
Our cleaning solutions eliminate contaminants at their source. This means the results we get when we clean your home last much, much longer.
We can clean nearly any surface of your home. From top to bottom, we'll make sure your home looks its best when we're done.
Our staff is fully trained to use our cleaning system, and we know how to get the best results possible for your home.
Instead of going with power washing, choose us to clean your home the next time you want to improve your curb appeal. Contact us today to learn more about our house washing services and how we can revive your home's exterior.
Common Questions About Our House Washing Services
We're excited to show you what soft washing can do for your home here at Baker SoftWash. We've answered some questions we get asked frequently by our customers about our house washing services down below.
Why is soft washing a beneficial alternative to power washing?
Soft washing is much gentler on your home and its surfaces compared with power washing. It also eliminates the source behind the dirt, grime, and buildup on your home, leaving your home cleaner for longer.
What surfaces can you clean?
We can clean almost any of your home's exterior surfaces! For example, we can clean your windows, gutters, walkways, patio, pool deck, siding, roof, driveway, and more.
Will soft washing damage my landscaping?
No, the soft washing process will not damage your landscaping. The soaps and solutions we use are biodegradable and are not harmful to landscaping, pets, or small children after application.
How long do the results of soft washing last?
While this varies depending on your home, typically, the results of soft washing last four to six times longer than power washing. This happens because our cleaning solutions remove the contaminants responsible for staining and dirtying your home's surfaces at their source.
Can I get an estimate from you?
Yes! We would be happy to give you an estimate for our soft washing services. Contact us today to speak with a member of our soft washing team.
---
At Baker SoftWash, we offer house washing services for customers in Mooresville, Cornelius, Davidson, Huntersville, Charlotte, Troutman, Statesville, Denver, Kannapolis, China Grove, Landis, Concord, and Iredell County, North Carolina.
Similar Services We Offer: