Revitalize your roof with the power of soft washing.
Your home's roof is one of its largest surfaces. For that reason, it has a big impact on curb appeal. A uniform roof with clean shingles will look much better from the street than a roof that has streaks of mold, algae, and discolored patches of color all over the surface. You may initially think that traditional roof pressure washing is the way to go to refresh your roof's appearance, but we invite you to get a free estimate from our professionals at Baker SoftWash. There are several reasons why our signature soft washing solutions are the better option.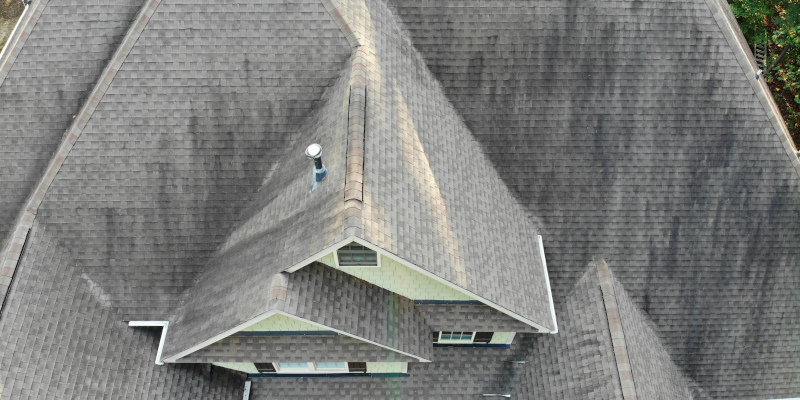 First off, during traditional roof pressure washing, water and an extreme amount of force blast away dirt and grime. The problem is that this process only eliminates the surface layer of the grime. Comparatively, soft washing uses specialized cleaning solutions applied with a low-pressure electric pump that gets rid of dirt, grime, debris, and other unsightly buildup and attacks the bacteria at the source.
Second, all the force applied during standard roof pressure washing can damage your roof's materials. Although you'll get a better-looking roof for a while, you trade off a shorter lifespan for this part of your structure. But with soft washing, you get the best of both worlds! You don't have to worry about damage, and you still get a great looking roof with a longer lifespan in the end.
There are plenty more reasons why you should pick soft washing over regular pressure washing for your home in Mooresville, North Carolina. We want to tell you more, so contact us now to speak with one of our friendly, highly trained team members.
---
At Baker SoftWash, we offer a superior alternative to roof pressure washing services for customers in Mooresville, Cornelius, Davidson, Huntersville, Charlotte, Troutman, Statesville, Denver, Kannapolis, China Grove, Landis, Concord, and Iredell County, North Carolina.