Oil stains on driveways and concrete floors are a common occurrence for homeowners. Not only are they a real pain to look at, but they can also be a big pain to remove — especially as removing 100% of an oil stain sometimes isn't feasible.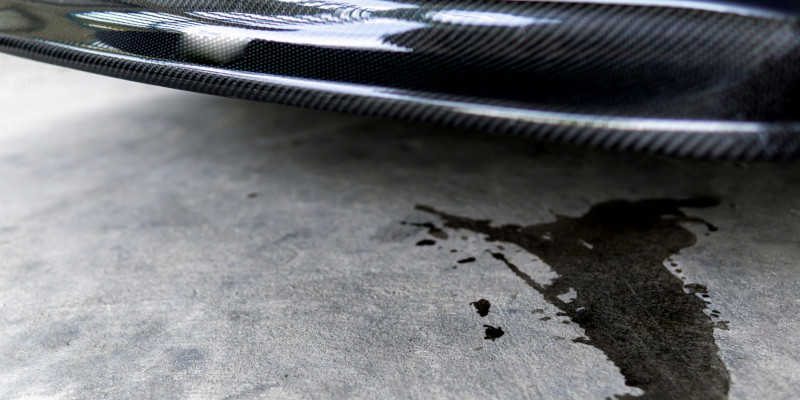 Many people attempt a DIY approach to concrete and driveway pressure washing and only worsen the situation. Because even though all oils have a few things in common — like being pesky and unsightly — they are different enough for each to require a different method or level of expertise.
Just because you see these stains all the time — whether on your driveway or garage or parking lot or sidewalk — nobody expects you to be an expert on identifying oil stains. Still, the clock is ticking. The longer an oil stain sits in your driveway, the harder it is to remove.
If you notice any of the following stains in your driveway, you'll save yourself a lot of time and frustration by bringing in a professional for driveway cleaning.
Motor oil- This is the most common oil stain on driveways, as it can drip from parked cars and even lawn care equipment. Motor oil looks like a black or dark brown liquid and is easy to remove if caught early.
Gasoline- Another common driveway stain, gasoline is often tracked in from the garage. It has a characteristic smell and can leave an orange or yellow residue.
Transmission fluid- This reddish-brown fluid can be found in your driveway if you have a leaky transmission.
Antifreeze- Antifreeze is a common driveway stain, as this fluid is used in a car's radiator to keep it from freezing. For this reason, it leaks more commonly in the winter months.
Brake Fluid- The brake fluid reservoir is near the car's engine, so if there's a leak, it can make its way outside your garage or parking spot to stain your driveway or concrete flooring.
Cooking oil- Cooking oil is the easiest oil to remove from concrete, but it's rarely an issue for residential properties. Cooking oil spills more commonly occur at restaurants or fast-food places.
As you can see, oil stains come in all shapes and sizes, which means you may be able to find a variety of methods for removing them. But this comes down to choosing the right one, and from there, applying certain chemical knowledge and safety measures. And if you don't get the stains right the first time, which is tough to do, it's frustrating for you and your wallet — that's the real reason they've earned the name "pesky".
When it comes to oil stain removal and getting the best results for all your driveway cleaning needs, it's always best to call in your local softwashing experts. If you're in the Lake Norman or Mooresville area and have an oil stain in your driveway, give us a call – we can wash that for you!