When the birds start to chirp and the flowers bloom, we know spring has finally sprung! Though this is a cause for celebration, it can be less exciting when you realize that your fence looks dull from all the harsh winter conditions. No worries, though, because soft washing is here to save the day!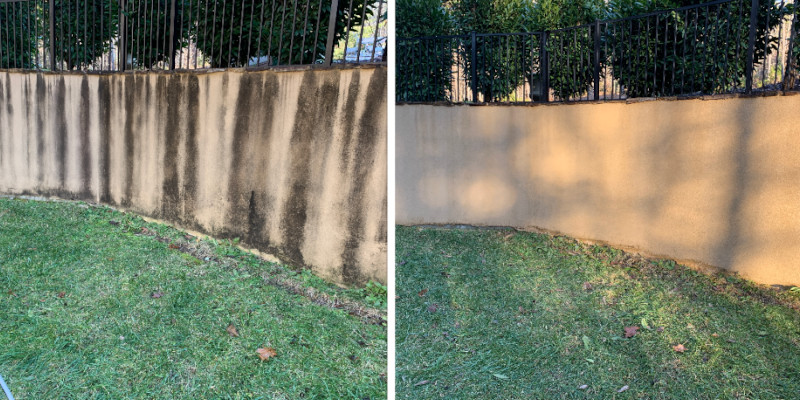 If you're a homeowner in the Lake Norman area looking to spruce up your yard this spring, don't go investing money into a brand-new fence if you don't need to. Consider having your current one cleaned with fence cleaning services by an expert instead!
Why Soft Washing is Ideal for Fences
Soft washing is ideal if you're looking for a cleaning method that will safely and effectively remove stains from your fence without damaging its structure. Utilizing industry-leading technology and gentle yet powerful cleaning solutions, soft washing tackles the growth and mildew responsible for staining, making your fence look new again.
Now is the Time to Clean Your Fence in Lake Norman
Springtime is ideal for soft washing because it is when the most growth occurs. The warmer weather means it's time to dissolve any dirt and grime caked onto your fence from winter and prevent further buildup. By using lower pressure levels, soft washing lets us precisely clean off mold on your fence and get deep into those spaces to remove any unsightly stains or discoloration.
Soft washing doesn't involve abrasive scrubbing, hard chemicals, or high-pressure washing. This way, you can restore your fence with no harm done – not only to your property but to the surrounding plants, animals, or humans in the area this time of year. It's the perfect solution for unleashing a springtime petting zoo this season. Or, more than likely, just getting ready for BBQs and other outdoor fêtes with no fear!
So, for a lasting clean that's gentle on your fence and the environment, soft washing has got you covered. Plus, fence cleaning services using soft washing are also an excellent way to boost your curb appeal!
You Don't Need a New Fence, Just a Clean One! Get An Instant, Free Quote Today.
At Baker SoftWash, we understand how important it is to ensure your home looks beautiful all year round – starting fresh this spring! That's why we offer professional soft wash fence cleaning services designed with innovation and quality in mind.
So, take advantage of this gentle yet effective cleaning method and give your fence a spring refresh. Contact us for an estimate or to schedule an expert soft washing service today!