Choose soft washing to get your home's exterior incredibly clean.
Over time, your home's exterior will start to get dirty from exposure to the elements. Not only may your home get dirty and grimy, but it could start to look stained and dingy if contaminants like algae start to take hold and spread over your roof, siding, and other exterior surfaces.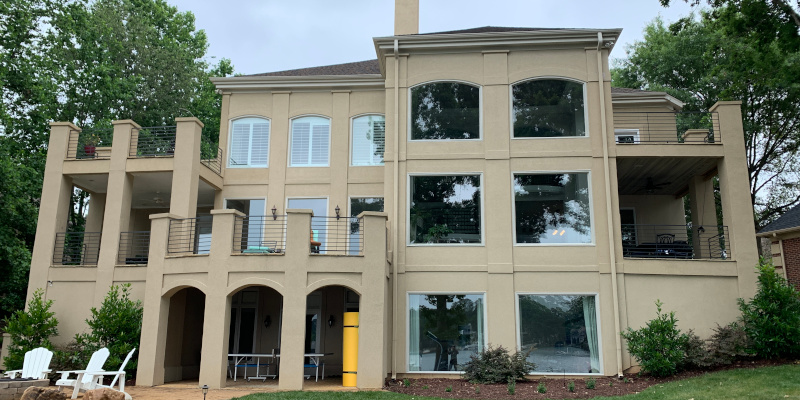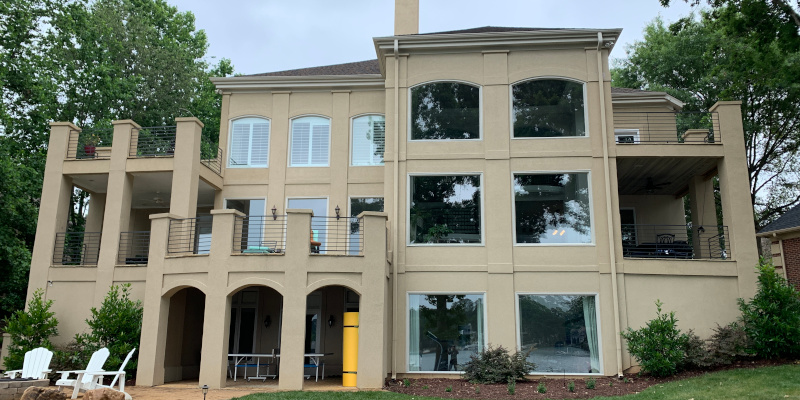 Although pressure washing can eliminate some of this dirt and buildup, it can't get it all. And as a result, you'll end up endlessly pressure washing your home without ever getting any thorough, long-lasting results. If you're stuck in the pressure washing cycle and want to try something new, we want you to talk to us at Baker SoftWash about our exterior house washing solutions.
We soft wash homes throughout the Concord, North Carolina area, and we're known for the incredible results we get when we provide exterior house washing services. Our exterior house washing services are different because we use a proprietary system of soaps and solutions that eliminates contaminants and buildup at their source. The result is a better, longer-lasting clean that makes your home and all of its surfaces look their best.
Regular power washing can damage your home and its surfaces, but our exterior house washing services won't do this. We can wash everything from your roof to your foundation, including your patio, driveway, walkway, siding, windows, gutters, roof, and more. To schedule an exterior house washing appointment, give us a call today.
---
At Baker SoftWash, we offer exterior house washing services for customers in Mooresville, Cornelius, Davidson, Huntersville, Charlotte, Troutman, Statesville, Denver, Kannapolis, China Grove, Landis, Concord, and Iredell County, North Carolina.