We can get your concrete cleaner than ever before.
Concrete is a popular building material, and for good reason. Concrete is cost-effective, versatile, and extremely durable. The only problem is that concrete is porous, so mold, algae, and moss have an easy time growing on this surface and infiltrating its interior structure. This can make the concrete surface slippery and unsafe to walk on, as well as unsightly to look at.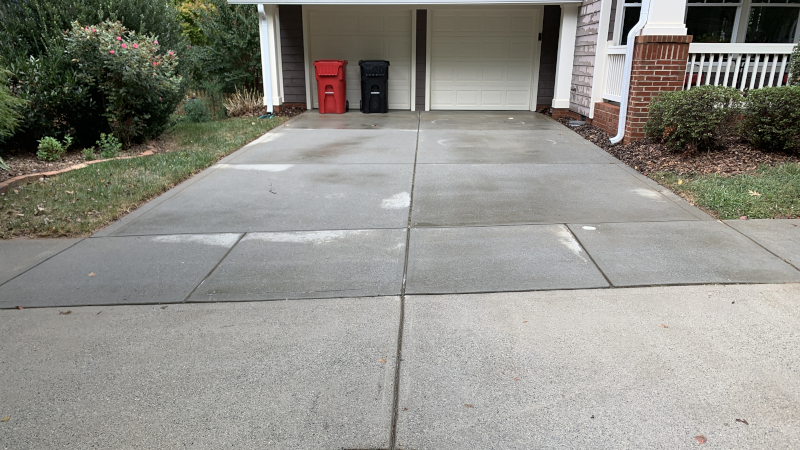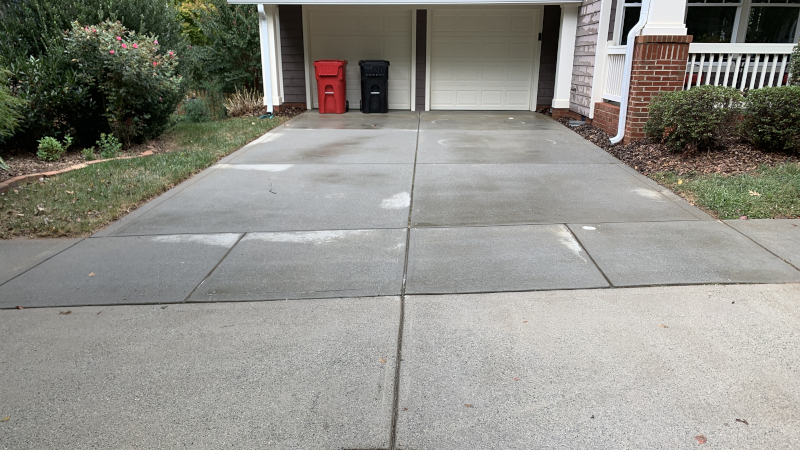 If you're tired of looking at dirty concrete when you leave your house, there's something you can do about it. And that something isn't pressure washing. Soft washing is a superior alternative to pressure washing, and it can get great results for your home in the Charlotte, North Carolina area.
We provide exceptional concrete cleaning services here at Baker SoftWash, and we're ready and waiting to exceed your expectations through the power of soft washing. Soft washing differs from regular power washing because it clears away dirt, grime, and organic growths at their source, leaving you with a thorough clean. Our concrete cleaning services also won't damage your concrete because the process uses low pressure, a proprietary system of soaps and solutions, and advanced equipment.
We can clean your concrete walkways, concrete driveway, concrete patio, concrete pool deck, and whatever other concrete surfaces you have at your home. If you're ready to make your concrete look better than it has in a while, get in touch with us today to get a quote for our concrete cleaning services.
---
At Baker SoftWash, we offer concrete cleaning services for customers in Mooresville, Cornelius, Davidson, Huntersville, Charlotte, Troutman, Statesville, Denver, Kannapolis, China Grove, Landis, Concord, and Iredell County, North Carolina.