Make your concrete look like new again!
Concrete is durable, cost-effective to install, and visually neutral, making it an ideal material for driveways, patios, walkways, and other exterior features. Although concrete looks great right after it's installed, without regular cleaning, stains, debris, and other demarcations make it look old and dingy, which can detract from your home's overall curb appeal.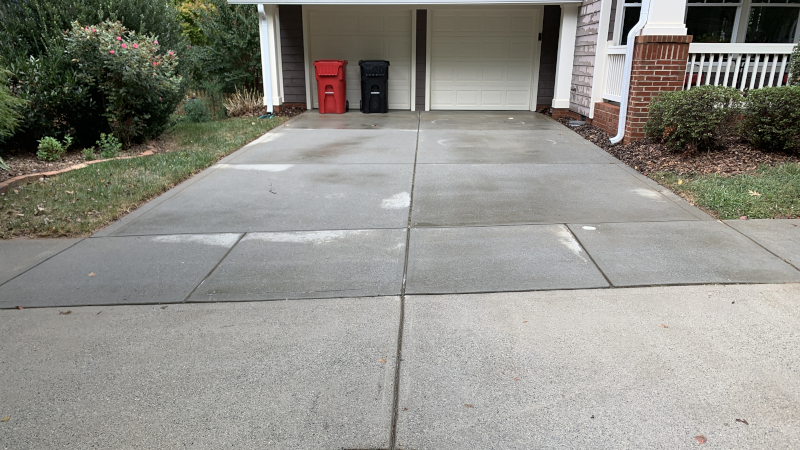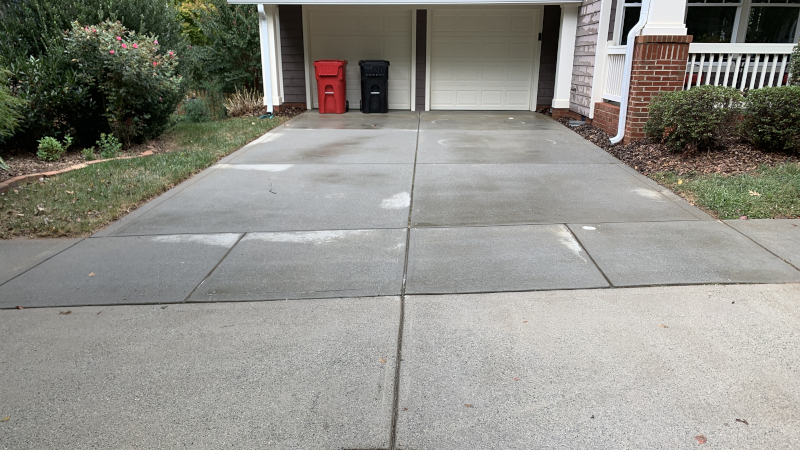 Instead of living with that dirty concrete, have our team at Baker SoftWash come and provide our signature concrete cleaning services. We clean concrete at homes throughout Huntersville, North Carolina, and we've never worked on a project where we didn't get exceptional results.
Although you can always stick with regular power washing, our concrete cleaning services get much better results. Why? For starters, we use soft washing. This lets us get your concrete surface truly clean by removing the gunk, buildup, and debris that has led to the staining. By removing this debris from your concrete, your surfaces stay cleaner for longer, and they look better, too. Our concrete cleaning services are also gentle, so they won't damage your walkway, patio, or driveway over time.
We're different than other power washing companies in the area, and it goes back to our proprietary systems and the way we approach every cleaning job. Expect nothing but the best in workmanship and customer service when you hire us to clean your home's concrete surfaces. Find out more about our approach to exterior cleaning and the kinds of results we can get for your concrete by contacting us today!
---
At Baker SoftWash, we offer concrete cleaning services for customers in Mooresville, Cornelius, Davidson, Huntersville, Charlotte, Troutman, Statesville, Denver, Kannapolis, China Grove, Landis, Concord, and Iredell County, North Carolina.