Get rid of debris accumulating on top of your roof.
Your roof is a large part of your home, and it's one of the big things you and other people see when you pull up. Although your roof covering is incredibly strong and durable, it's still susceptible to contaminants that can ruin its appearance with stains, dark spots, and other demarcations.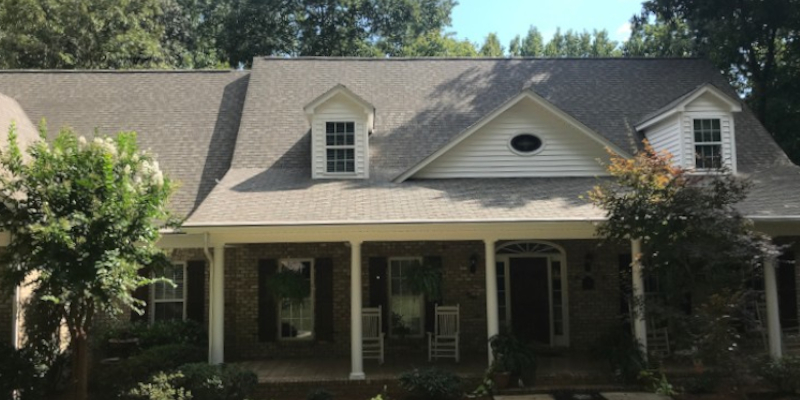 The answer to this problem isn't to call up your local power washing company in Cornelius, North Carolina. The better approach is to have our team at Baker SoftWash come and clean off your roof with our soft washing solutions. Our roof cleaning services are preferrable to power washing because we get unbelievable results that last.
How do we do this? Our roof cleaning services clear off grime and gunk at their source, eliminating growths that lead to staining and dark spots on your roof. This not only makes your roof look better instantaneously, but also makes it look better for longer.
Not only can we clean your roof, but we can get these same kinds of results from your entire home. Choose us to clean your siding, driveway, walkway, pool deck, windows, or gutters, and we'll make your whole house look like new.
The next time you're tempted to have someone come and power wash your roof, choose the effective, gentle approach of our roof cleaning services. We'd be happy to answer any questions you have or give you an estimate, so contact us today.
---
At Baker SoftWash, we offer roof cleaning services for customers in Mooresville, Cornelius, Davidson, Huntersville, Charlotte, Troutman, Statesville, Denver, Kannapolis, China Grove, Landis, and Concord, North Carolina.