Choose soft washing to make your driveway look its best.
Your driveway gets a lot of use and abuse every day. From oil drips from your vehicle to foot traffic and the impacts of Mother Nature, it's hard for your driveway to stay looking pristine for very long. To combat these effects, you might have tried traditional driveway pressure washing a few times and gotten marginal results.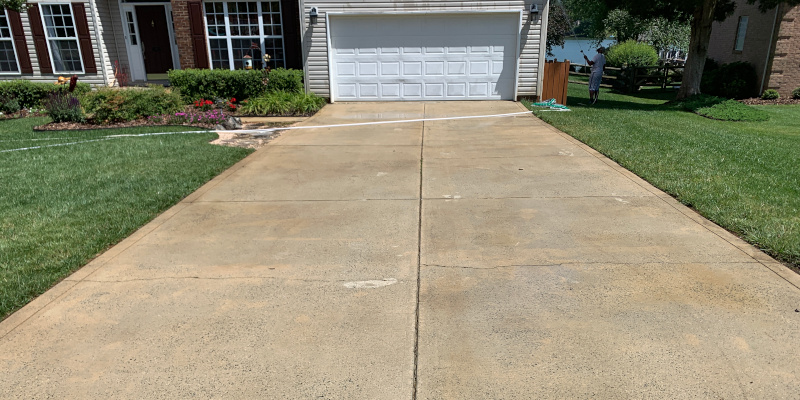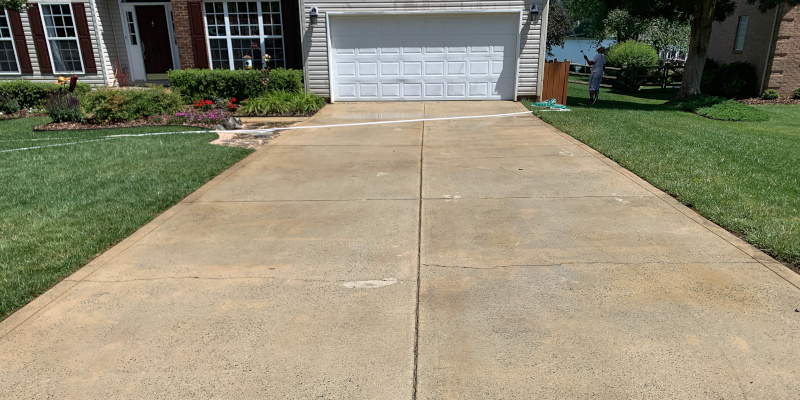 If you're ready to try a new approach to driveway pressure washing that actually makes your driveway look clean, you need to try soft washing. At Baker SoftWash, we're a soft washing company here in the Cornelius, North Carolina area known for the way we effectively clean driveways and other exterior surfaces with our proprietary system of soaps and solutions.
Unlike power washing, our processes clean the things staining and dirtying your driveway at their source, instead of just clearing away the top layer of grime. This has several benefits. First, your driveway looks better. Second, the results last, so you don't have to pressure wash as often. And third, you can make your house look like the best house on the block by having the cleanest driveway. We can also clean your siding, patio, walkways, gutters, windows, roof, and more.
Driveway pressure washing services provided by our knowledgeable, highly trained team are the way to go the next time you want to give your driveway a thorough clean. Get an estimate or learn more about what soft washing is all about by contacting us today.
---
At Baker SoftWash, we offer a superior alternative to driveway pressure washing services for customers in Mooresville, Cornelius, Davidson, Huntersville, Charlotte, Troutman, Statesville, Denver, Kannapolis, China Grove, Landis, Concord, and Iredell County, North Carolina.