Get better results for your driveway.
High-traffic activity and Mother Nature expose your driveway to rust stains, pollen, dirt, buildup, and vehicle stains, and they look worse and worse over time. Regular power washing won't cut it when you want to clean your driveway – you need a results-driven solution that makes your driveway noticeably cleaner. Our team at Baker SoftWash uses an innovative alternative to pressure washing that eliminates common elements that dirty your driveway at their source.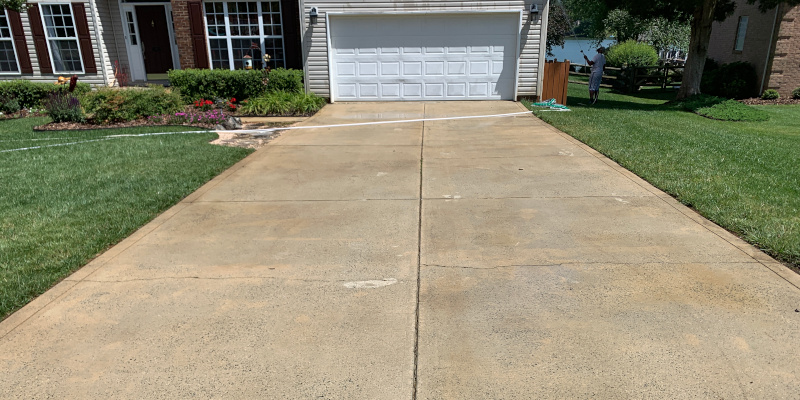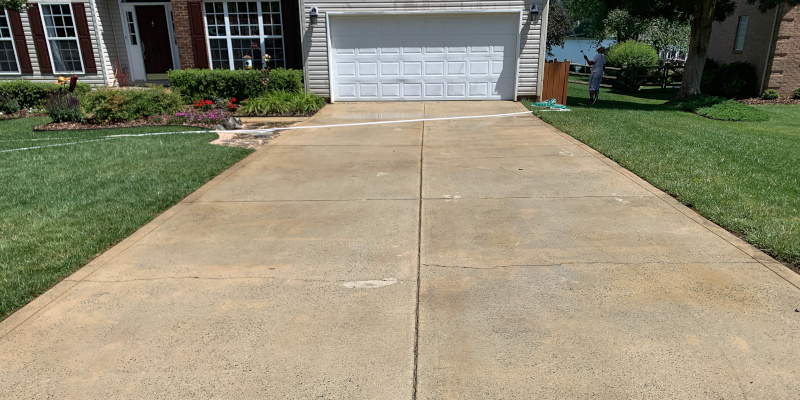 Even though your concrete driveway is fairly maintenance-free, the concrete is still incredibly porous. This makes your driveway susceptible to staining and discoloration as time passes, thanks to the moisture, high temperatures, acid rain, red clay, and algae that can harm your concrete in Davidson, North Carolina.
Our driveway pressure washing system clears away the organic growth and buildup responsible for staining your concrete driveway and harming its appearance over time. This deep clean instantaneously improves the way your driveway looks.
Even though you may feel like power washing does a good enough job at getting your driveway clean, we don't settle for "good enough." Our approach to driveway pressure washing provides a better, more thorough clean with results that last much, much longer than a traditional power washer can achieve.
Soft washing is the way to go if you want a better clean for your driveway! Get in touch with us today to find out why soft washing is the better option for cleaning your driveway and to set up an appointment.
---
At Baker SoftWash, we offer a superior alternative to driveway pressure washing services for customers in Mooresville, Cornelius, Davidson, Huntersville, Charlotte, Troutman, Statesville, Denver, Kannapolis, China Grove, Landis, Concord, and Iredell County, North Carolina.