Clear up all that dirt and grime from your parking lot.
Your parking lot is far from the prettiest part of your business' location, but that doesn't mean it has to be ugly. Clean up your parking lot and get unbelievable results that power washing can't compare to by choosing us at Baker SoftWash for parking lot cleaning services.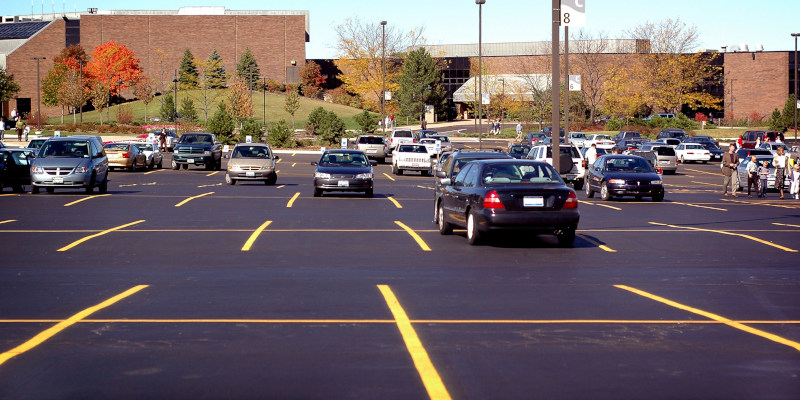 When you have your regular power washer come to clean your parking lot, their system only clears away the surface layer of dirt and grime that has accumulated. Although getting rid of this top layer of gunk will make your parking lot look better for a little while, you'll be back to square one before you know it.
Invest in your business and invest in its success by having our professional, reliable, and knowledgeable team come and wash your parking lot. Tons of businesses in the Cornelius, North Carolina area have benefitted from our parking lot cleaning services, and we're excited for you to be next.
We use soft washing instead of power washing, which uses a proprietary system of soaps and solutions that don't just clear away dirt and grime on the surface. These solutions target mold, algae, and other contaminants contributing to your dirty parking lot at its source. This way, the results look better and last for much, much longer.
If you want a parking lot that looks clean and stays clean for a while, we've got your solution. Contact us now to schedule parking lot cleaning services and to learn more about what we can offer your business.
---
At Baker SoftWash, we offer parking lot cleaning services for customers in Mooresville, Cornelius, Davidson, Huntersville, Charlotte, Troutman, Statesville, Denver, Kannapolis, China Grove, Landis, Concord, and Iredell County, North Carolina.