Parking lot pressure washing isn't the only cleaning option – our method is more effective.
A commercial parking lot is difficult to maintain, especially when it comes to keeping it clean. If parking lot maintenance falls on your to-do list, our team at Baker SoftWash would love to provide cleaning services to remove dirt and grime from the surface. You might think that parking lot pressure washing is the best or only option to clean this highly trafficked surface, but our cleaning method is actually more effective. It uses a much lower pressure than is typically used in parking lot pressure washing, so you don't have to worry about damage to the surface, or a high amount of extra water in the outdoor facility.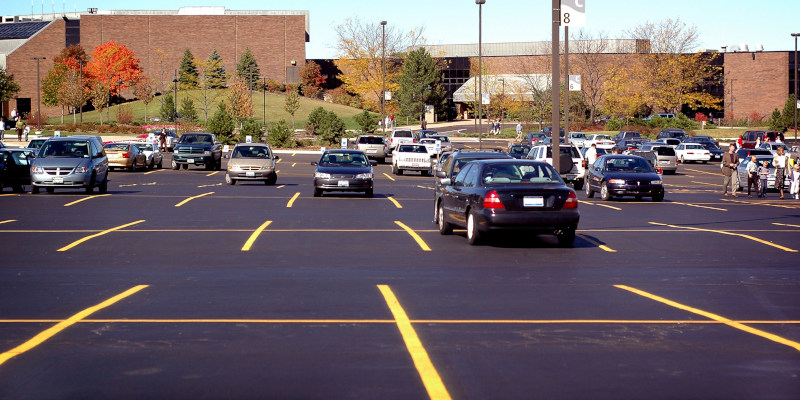 When performing a parking lot cleaning service, we use highly effective cleaning products that are water-based and biodegradable. They leave no contaminants behind, but they do an excellent job at removing stains and grime from asphalt, concrete, and other materials used to construct parking lots. The solutions that we use to clean these materials can actually keep the area looking cleaner longer (especially if algae or moss are an issue). These proprietary solutions can also remove oil stains, tire tracks, and other surface stains that impact parking lots due to vehicles driving on them.
In addition to parking lot cleaning services, we can apply our soft wash system to a number of other exterior surfaces and materials. If you're responsible for a commercial facility and would like to find out how we can help, give us a call. Our services are available to those located in and around the Huntersville, North Carolina area.
---
At Baker SoftWash, we offer a superior alternative to parking lot pressure washing services for customers in Mooresville, Cornelius, Davidson, Huntersville, Charlotte, Troutman, Statesville, Denver, Kannapolis, China Grove, Landis, Concord, and Iredell County, North Carolina.