We can get unbelievable results for your home.
You take pride in your home and the way it looks. That's why you don't care for dirt buildup, algae clumps, and other debris that settles on your home's exterior over time, making it look older and less appealing overall. The answer to making your home look better and look better for longer isn't power washing – it's soft washing.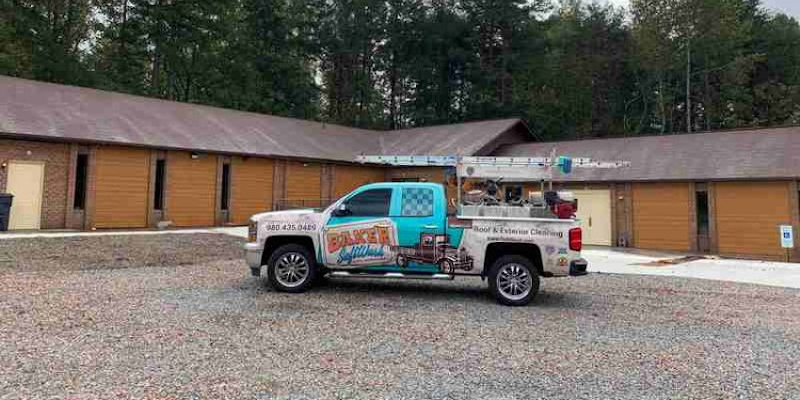 At Baker SoftWash, we're more than your regular pressure washing company for several reasons. First, our proprietary system gets rid of the algae that encourage dirt buildup and staining over time. This means your house will look like it just got a new paint job, and all your neighbors will wonder how you did it.
Second, since we get rid of algae and buildup at its source, the results our pressure washing company gets last a long time. Although we're happy to come back to your home in Davidson, North Carolina whenever you need us, after your initial service, you won't need us to come back for a while because your home will keep looking great in every season. The best part is that soft washing is much gentler than traditional power washing, so you don't have to worry about damaging your home's surfaces while removing dirt and grime.
Our unique form of pressure washing makes incorporating soft washing into your home maintenance routine easy and rewarding. Get great results for your home that last! Contact us today to find out more about how to make your home look better for longer.
---
At Baker SoftWash, we offer a superior alternative to the services of a pressure washing company in Mooresville, Cornelius, Davidson, Huntersville, Charlotte, Troutman, Statesville, Denver, Kannapolis, China Grove, Landis, Concord, and Iredell County, North Carolina.