It's almost the most wonderful time of the year, when Christmas decorating is in full swing, holiday parties are on our social calendars, and it's finally starting to feel like winter.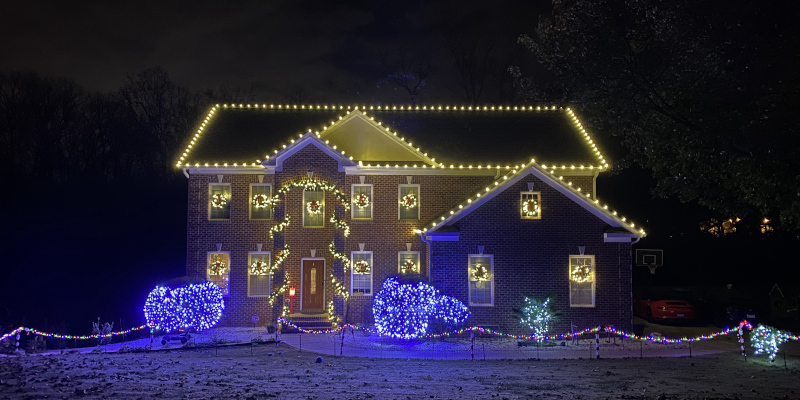 The only problem is…you feel like your home is looking a little drab and lifeless. You can't get into the holiday spirit without some festive lights, but you've also got enough on your plate. Besides, nobody should have to climb up onto a ladder just to find some Christmas spirit.
Whether you want to be the envy of the neighborhood or want to pull into your driveway after work like it's your own drive-thru holiday light show, we've got you covered.
We professionally design and install holiday lighting and decor of all kinds to give your home a festive winter glow. We can add Christmas lights to your home's exterior or landscape, and we custom-fit Christmas lights and other holiday-themed light features. We'll even embellish that favorite oak tree of yours in the front yard.
You also have the option to add wreaths and ornaments, so our work is also customized to your tastes. All you have to do is share your ideas and budget (and, of course, continue paying your power bill), and we will provide you with some stunning selections to choose from before we get started.
Holiday decorating doesn't have to be a hassle or an embarrassment of household items cluttering up your space. Once the holiday season approaches its end, we will come to take down the entire display and store it safely until next year—just another reason to consider hiring the holiday light experts around the Lake Norman area this winter.
Skip the headache and hassle this year and let us string the lights for you while you focus on the things that matter this season. And yes, we know it's a little early still. While we're not exactly the type of people who start stringing lights when the clock strikes midnight on Halloween, appointments are filling up fast, so visit our website for a free estimate.