Choose us to clean your home's exterior.

Are you tired of those black streaks on your roof? Do you wish there was less mold and algae showing up on your walkways, especially during more humid times of the year? Stop letting these contaminants harm your home's curb appeal and let our team at Baker SoftWash clean your home's exterior.
When you notice your home's exterior getting dirty, your first instinct may be to call your local house power washing company. While standard house power washing can get rid of buildup on your home's surfaces, it doesn't clear it away at its source, so it'll come back sooner than you would expect. And on top of that, traditional house power washing uses high pressure, so it's more likely to damage your home's surfaces and strip off paint than other exterior cleaning methods.
These guys are amazing.
"The entire process was fast, honest and an overall pleasure. You can always tell when a business prides themselves on their professionalism and work quality. These guys are amazing, and I'll be a return customer for a long time."
★★★★★ Dennis G.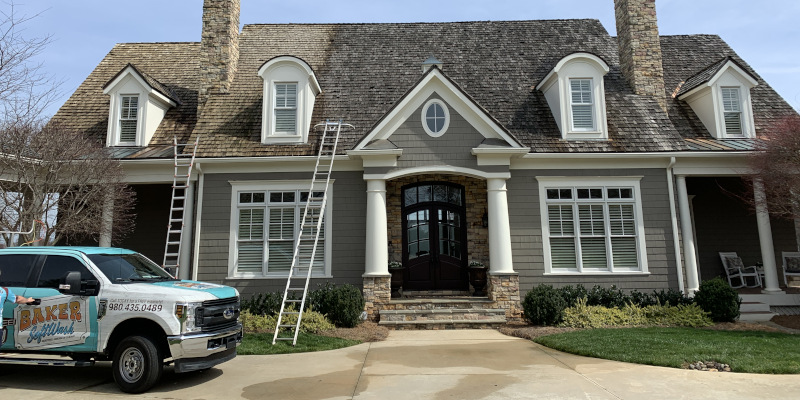 Roof Cleaning Services
We clean all types of roofs and offer a five-year warranty to give you peace of mind.
Soft Washing
Pressure washing strips and erodes, while soft washing's low pressure removes the source of the grime, infestation and build-up for a long-lasting result.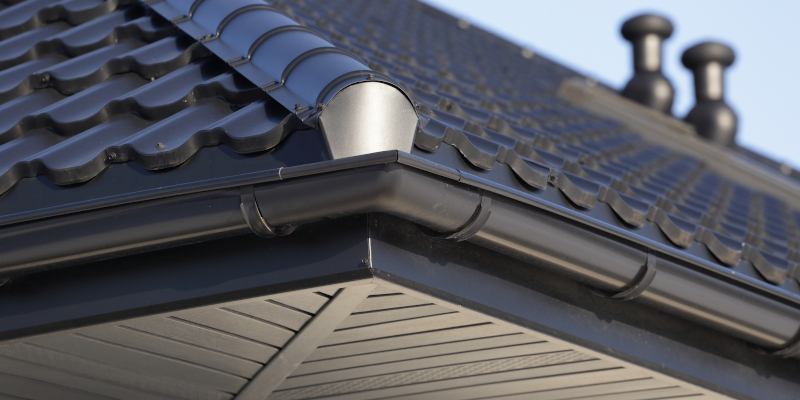 Gutter Protection
Protect your house from water damage with professional gutter cleaning and protection.
Our cleaning services transform home exteriors.
We use soft washing instead of traditional power washing and have had great success cleaning homes throughout the
Concord, North Carolina
area using this method. This exterior cleaning process combines gentle pressure with a system of proprietary chemicals to emulsify contaminants and buildup on contact. The result is a beautiful home and results that last four to six times longer than normal pressure washing.
If you're tired of constantly cleaning your home's exterior and never getting the results you want, it's time to give soft washing a try. To learn more about this type of cleaning method or to get an estimate for your home, get in touch with us today.
Why Choose Baker SoftWash?
At Baker SoftWash, we are unlike traditional power washing companies. Why? We use state-of-the-art cleaning systems and solutions. Compared with conventional power washing, soft washing provides incredible results because it eliminates dirt, debris, fungi, mold, and other contaminants accumulating on your property's exterior instead of just rinsing off the surface.
See what our customers have to say about our house washing services.
We can make your home look its best!
We're the ones to clean your home's exterior.