At Baker SoftWash, we're different than other exterior cleaning companies, and that's exactly how we wanted it to be. There are many reasons why you should choose our local, family-owned company to clean your home's exterior, but here are our top seven.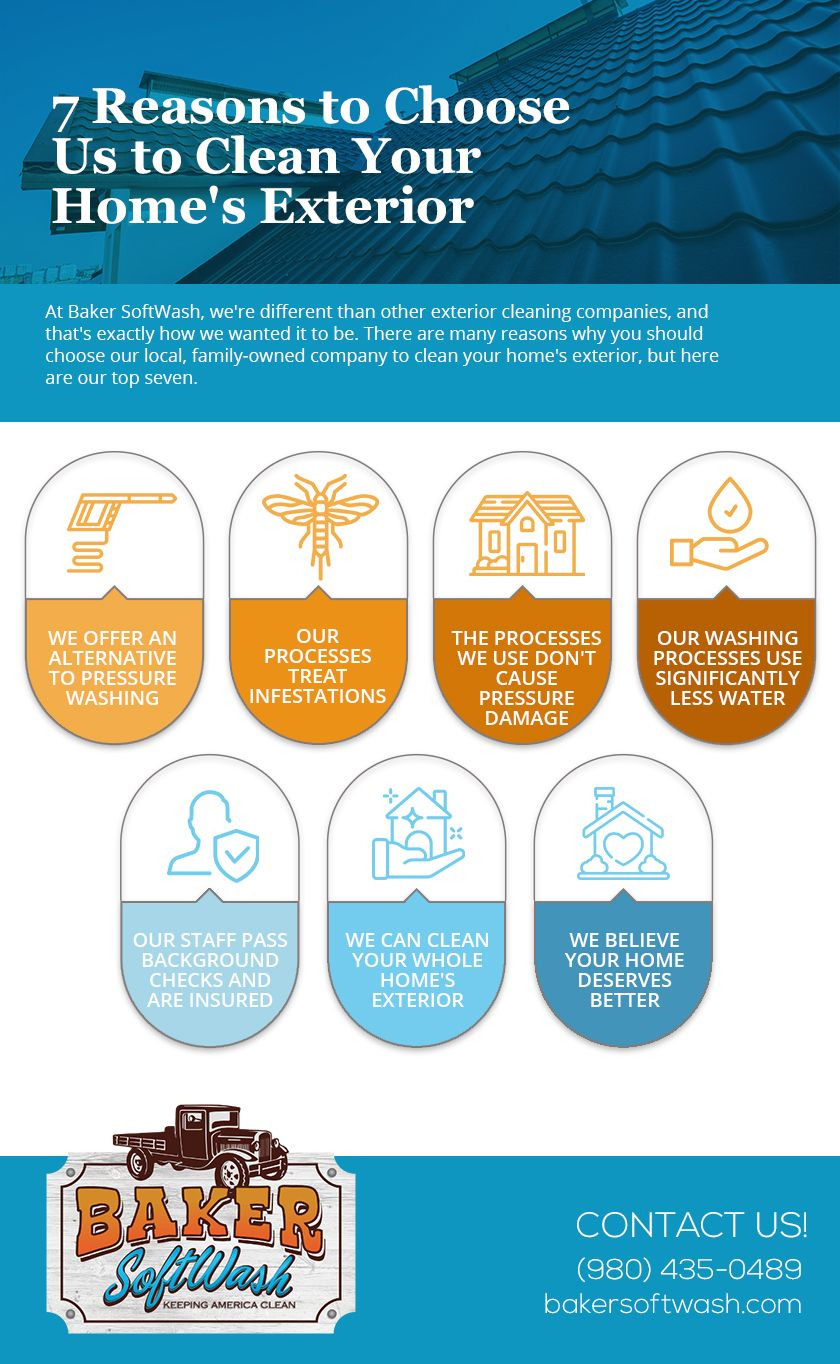 We offer an alternative to pressure washing—We use soft washing, which unlike pressure washing, doesn't strip loosened materials away from your home during the cleaning process. Even though it's much gentler, soft washing gets better results.
Our processes treat infestations—Instead of just removing the top layer of dirt and debris, our soft washing processes get rid of infestations by effectively removing dirt, debris, and other contaminants from the surface.
The processes we use don't cause pressure damage—Because we use soft washing, no risk of damaging your exteriors arises when we clean your home.
Our methods are more sustainable—Our soft washing processes use significantly less water than pressure washing, and the results last 4 to 6 times longer.
We hire great staff—All of our technicians are fully insured, and we make sure they receive complete training before sending them off to provide soft washing services.
We can clean your whole home's exterior—Our team can clean your roof, siding, windows, gutters, stonework, pavers, decks, driveways, and more with the amazing power of soft washing.
We believe your home deserves better—Revitalizing your home's exterior is exactly what we can do for you, and we guarantee unbelievable, longer-lasting results with our soft washing services.