Our exterior house cleaning experts are here to help you make your home look its best.
At Baker SoftWash, we know you care about your home, and we want to help you keep it looking its best. To do this, we offer high-quality exterior house cleaning services that will remove dirt, grime, and the mold, algae, and other contaminants that collect that grime in the first place. We use soft washing, an alternative to traditional pressure washing that is designed to target the source of dirt build-up and produce a more thorough, long-lasting result.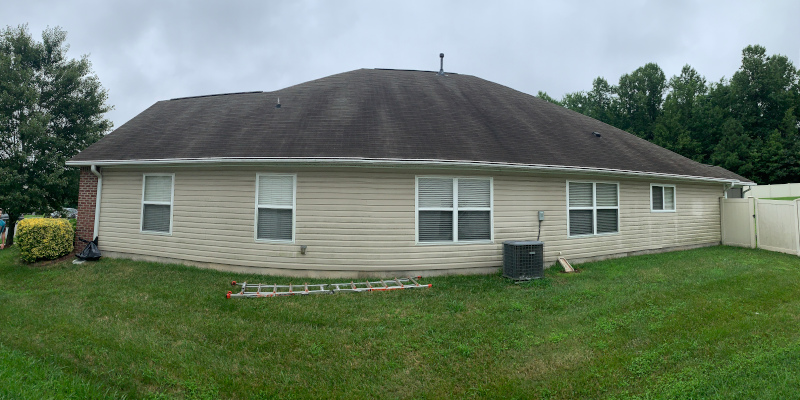 The first step in soft washing is to treat the target surface with a specialized cleaning solution that will loosen the dirt particles and make them easier to remove, as well as kill mold, algae, and other microorganisms. Once that solution has had time to do its job, our exterior house cleaning team will then spray your walls with water to wash everything.
Because of the cleaning solution, we are able to use a much lower water pressure than in standard pressure washing, which means there is no risk of the jets damaging your walls. If you have further questions about our exterior pressure washing services, feel free to give us a call to get the answers you are looking for.
Our team is proud to serve the community here in Mooresville, North Carolina, and we want to help you do what's best for your home. If your home's exterior has seen better days, just give us a call to learn more about our exterior house cleaning services.
---
At Baker SoftWash, we offer exterior house cleaning services for customers in Mooresville, Cornelius, Davidson, Huntersville, Charlotte, Troutman, Statesville, Denver, Kannapolis, China Grove, Landis, Concord, and Iredell County, North Carolina.