We'll gently clean your solar panels for maximum solar ray absorption.
When you service your car regularly, it runs better, and the same applies to your home's solar panels. Your solar panel system was a big investment in your property and in helping out the environment, and you want it to work as efficiently and effectively as possible in every season. That's why you need solar panel cleaning services from a company that does it right.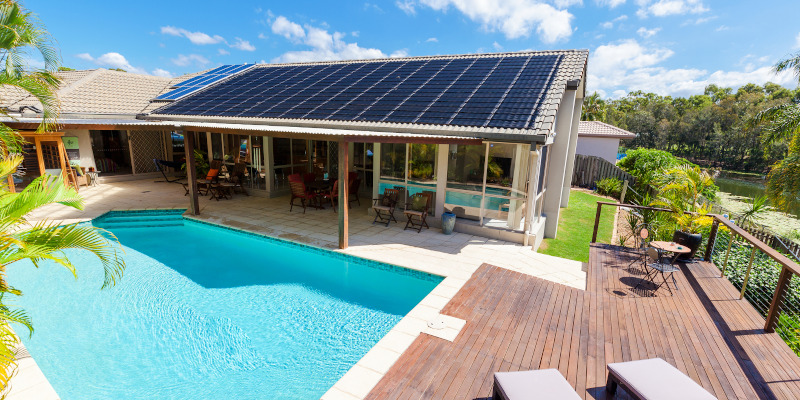 At Baker SoftWash, our solar panel cleaning services clear dust, pollen, dirt, bird droppings, and other debris completely from the solar panels on your home. We can conveniently take care of this ongoing home maintenance task for you in Cornelius, North Carolina, so you can enjoy having clean solar panels without ever having to get up on a ladder.
We recommend calling us for solar panel cleaning services if you notice bird droppings, sap, or pollen gathering on top of your panels. A little bit of dust won't reduce your panels' absorption very much, but these other substances will. We use soft washing, which is gentle on surfaces but extremely effective at clearing away dirt and grime completely. This way, you don't have to worry about us damaging your solar panels when we come and clean them.
If you want us to clean your roof, gutters, windows, siding, foundation and any other part of your exterior while we're at it, we can do that, too. We want to make your house look its best, and we'll do a great job when you hire us for solar panel cleaning services.
---
At Baker SoftWash, we offer solar panel cleaning services for customers in Mooresville, Cornelius, Davidson, Huntersville, Charlotte, Troutman, Statesville, Denver, Kannapolis, China Grove, Landis, Concord, and Iredell County, North Carolina.