Make your business' exterior cleaner than ever before.
You want to make a good impression on your customers. And this starts the second they pull up to your location or office. At this point, you've probably hired a power washing company to come and clean off your building's walls, sidewalks, and parking lot every month or so. You can see a big difference after every power washing appointment, but these results don't last. If anything, it seems like power washing is barely managing to keep your building and its surfaces clean.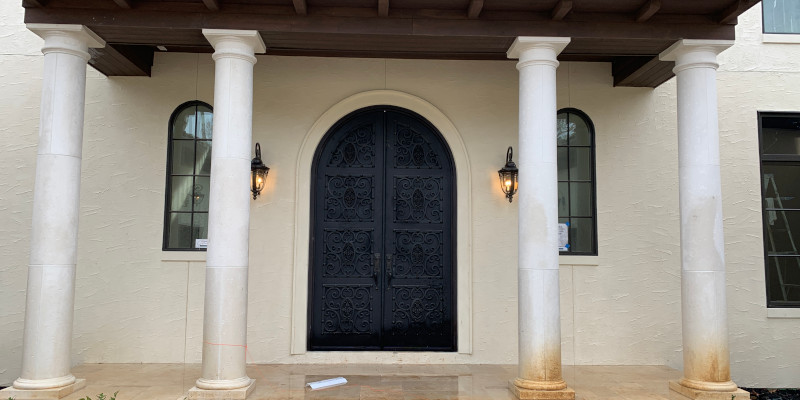 If you're looking for a better commercial washing solution, we want to talk to you at Baker SoftWash. Our commercial washing company uses soft washing instead of power washing, which is a proprietary system that uses highly effective soaps and solutions to get exterior surfaces unbelievably clean.
Many business owners think their buildings and parking lots are just dirty, but in reality, they're contaminated. Over time, debris, dirt, and dust accumulate, which nurtures the sustained growth of algae and mold. You can remove the outer layer of these substances with normal pressure washing, but in just a few weeks, your surfaces will start to look dirty and dingy again.
In comparison, taking care of commercial washing with soft washing eliminates mold and algae completely. Not only will this make your business in the Cornelius, North Carolina area look better, but you'll get longer-lasting results, so you continue to make a good impression on your customers.
Are you ready to make your business look better than it ever has? Call us today to give soft washing a try!
---
At Baker SoftWash, we offer commercial washing services for customers in Mooresville, Cornelius, Davidson, Huntersville, Charlotte, Troutman, Statesville, Denver, Kannapolis, China Grove, Landis, Concord, and Iredell County, North Carolina.
Similar Services We Offer: