Protect the health and safety of your employees and customers.
Protecting your investment is one of the most important things you can do if you own a commercial property. Spend less time thinking about cleaning and more time making your business a success by partnering with us at Baker SoftWash. We provide comprehensive commercial sanitization and cleaning services in Mooresville, North Carolina, and our gentle soft wash system will get great results of your property.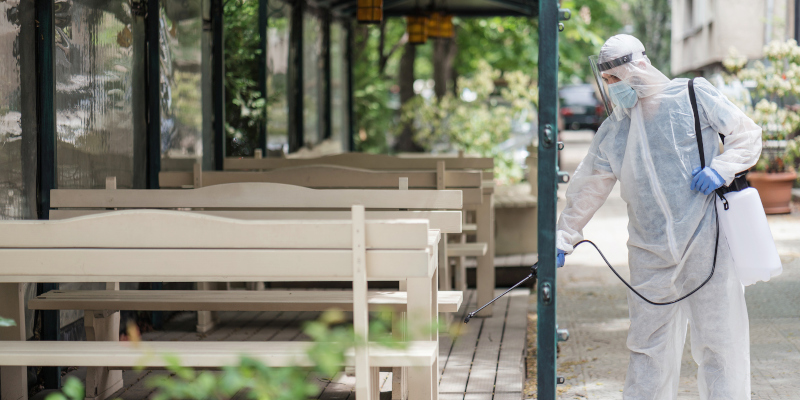 Soft washing is different than traditional pressure washing because it's better for the environment and your property. We use water-based, biodegradable cleaning formulas when cleaning and sanitizing your space that extend the lifespan of your building. These solutions effectively and safely break down dirt, grime, webs, and birds' nests while killing mildew and mold spores that slowly degrade your property over time. This eliminates debris at its source, so it takes longer to come back.
Thanks to these processes, our commercial sanitization and cleaning services get results like you've never seen before. Plus, you avoid the potential damage caused by pressure washing. The best part? Our treatments last 4-6 times longer than your typical powerwashing appointment and use one-third of the water, making this a much friendlier option for the environment.
A cleaner, fully sanitized building is better for business. We want to tell you more about commercial sanitization and cleaning and how our process can protect your building and make it look even better. Get in touch with us at Baker SoftWash today.
---
At Baker SoftWash, we offer commercial sanitization and cleaning services for customers in Mooresville, Cornelius, Davidson, Huntersville, Charlotte, Troutman, Statesville, Denver, Kannapolis, China Grove, Landis, and Concord, North Carolina.